Unknown is unbranded.
Brand is, in my view, an expression of Trust. If I haven't heard of you or your product or service, you are a commodity. Nothing separates you from the pack. But, introducing yourself to me appropriately can give you instant panache.
That won't happen with every prospect. More frequently in today's world they are going to look you up on-line. They will Google you and run down the items that pop up on the first page of the search. Try it on yourself. Just type in your name and look at what comes up.
You are not invisible
I have a large body of work that has been published on the internet now but there was a time that a Mel Gibson movie called Conspiracy Theory where he played a character with my name was just about everything on that first page.  That I didn't mind.
Comments are currency
There is a tendency to review businesses, sometimes with scathing comments. That goes with the territory. It can be helpful or devastating depending on the level of acid. The problem is that you have no real control over these entries in the debit column and no way to add credits that directly connect.
You need to put solid testimonials on your web site as a partial counter. You need to correct the fault mentioned in the review. You need to find a way to assure you are trusted.
Can you find a way to get back to the one-to-one level of confidence you once enjoyed with ever customer? We are getting closer. The answer is called Blockchain Technology.
It started with cryptocurrency.
The Cyberpunk reaction to Wall Street's control of banking and subsequent disastrous consequences on world finances was to continuously search for a way to take the control of the double entry accounts out of the bank's hands and put them on a digital platform.  Bitcoin, although it did not meet the developer's criteria did introduce the idea of Blockchain.
Technology for trusting strangers.
Like a lot of brilliant ideas the concept is simple. Implementation ain't so easy. Those ledgers that keep track of who owns what have been around in principle since the Medici Bank was set up in 1397. Blockchain removes them from a central location and puts them in shared distributed digital files. The files are shared on a worldwide peer-to-peer network so there is no central authority. Once a record is updated, the change cannot be reversed, falsified or erased. It is permanent. Every person in the network has their own copy of the shared ledger and those copies remain the same.
Why is that important?  For the first time in history it may be possible to create a public record of who owns what that is not managed by a third party and cannot be changed by a single individual or organization. In other words, you could sell your intellectual property or a product to someone you've never met with complete trust on both sides of the deal. You could write a contract that executes based on an outcome you and that stranger had endorsed before the fact.
There's an app for that
An underlying program called Ethereum has become the darling of the Blockchain enthusiasts. Essentially it allows blockchain developers to decentralized applications on top of it. Current offerings are being developed in three areas I know of : Asset transfer, Supply chain proof and smart contracts.
Yes, it is early days. Yes, it is a huge promise. Yes, the digital world is never as direct and obvious as we expect. But consider these simple facts:
1969 The first message was sent and received over Arpanet the predecessor to the Internet.
1978 marked the first test of Cell phones in Chicago.
1985 The Well, a dialup chat and networking site, was established. This is the grand-daddy of all social networking sites.
1988 Eudora, the first user-friendly e-mail program was released.
Google was founded in 1998
Linked In (now owned by Microsoft) launched in 2003
YouTube launched in 2005 (Google paid $1.65 Billion for it in 2006.)
In the last 30 years we have gone from zero to more than a half of the world's population being on the internet
Are you ready for the next 30 years?
---
­­­­­­­­­­­­­­­­­­­­­­­­­­­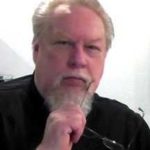 Jerry Fletcher is a sought-after International Speaker, a beBee ambassador, founder and Grand Poobah of www.BrandBrainTrust.com 
His consulting practice, founded in 1990, is known for Trust-based Brand development, Positioning and business development for independent professionals on and off-line.
Consulting: www.JerryFletcher.com
Speaking: www.NetworkingNinja.com