I finished the on-line training for 30-Second Marketing TM and posted it on Ingomu. It is just one element of the four in Secrets of a Networking Ninja.
Brand is trickier
The second element I'm adding is called No Budget Branding TM but I'm combining parts of other products developed earlier to make this one as complete as I can. Some of the things I've learned over the years get in the way. This is a DIY (Do It Yourself) product and so I'm working my way through some of the expertise I bring to a one-on-one session and finding ways to incorporate the benefits without a physical presence.
I believe Brand can refer to a company, product or service. Sorry, I don't include Personal as the only time, in my view, that Personal enters the equation is when it is linked to a company product or service offered by an independent professional. In other words, John Q. Public is not a brand. John Q. Public Accounting could be.
Trust keeps it spun up
Funny how teaching can help you see things you hadn't before. As this video explains. Brand is an expression of Trust. But, building this program has confirmed that once you've set out to build a brand and spun up the promotional whirl, the thing that holds it all together is the Circle of Trust. Without it, it all comes crashing down. With it and judicious inputs to influence it you can keep it building. Trust allows you to influence Brand but you can never completely control it.
A flywheel instead of a funnel
Jon Dick, in a blog for Hubspot, explained how a new model, the flywheel replaces the familiar funnel putting a new spin on customer acquisition and retention. Jon relates the strength of the flywheel to how it maintains and increases trust as well as the momentum you need to keep things spun up.
A flywheel approach forces you to align all your marketing and sales efforts because any friction can slow the flywheel and wear trust down. In Jon's words: "…your flywheel produces more growth as your customer count increases. If you can add 'density' to those customers, by getting them to adopt more of your products or be more 'sticky' even more momentum and growth can be achieved."
Brand is Built on Moving Parts
Brand is the sum total of perceptions about your company, product or service from all the publics that are aware of you. It is an expression of trust built on a complex set of factors that must be considered. Here are the elements that will make up the program I'm preparing:
Vision (from Lightning in a Bottle)
Mission (from Lightning in a Bottle)
Prospect Viewpoint
Value Proposition
Profitable Niche
Position
Persona (a core of Trust wrapped around with Product, Price and Passage (Distribution) encased in a Name
Promotional Whirl (Trust Tools and Spin Tools)
Performance
Perception
Prospect Feedback
The Circle of Trust
You can see my dilemma. But I'm doing my best. In a week or two this program will be available. Will it be easy? No. Will it work? Yes, as well as the user wants it to. The key here is that I'll be right beside you in spirit and the program will be changed over time as we find the difficult parts that need more elucidation. And, if you get really hung up the folks at Ingomu will make it easy to contact me direct.
---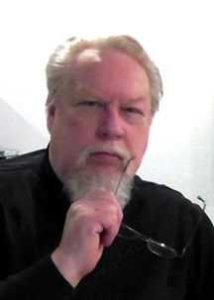 Jerry Fletcher is a sought-after International Speaker, a beBee ambassador, founder and Grand Poobah of www.BrandBrainTrust.com
His consulting practice, founded in 1990, is known for Trust-based Brand development, Positioning and business development for independent professionals on and off-line.
Consulting: www.JerryFletcher.com
Speaking: www.NetworkingNinja.com