What's Your Why?
That is not a smart-ass question.
A few years ago (2009) Simon Sinek wrote a book called Start With Why: How Great Leaders Inspire Everyone to Take Action,
He spoke about it in a TED talk which kind of went viral.
In that talk he did a great job of publicizing the idea but never got around to describing how to determine your why or that of others. In 2017 he got a around to publishing Find Your Why: A Practical Guide for Discovering Purpose for You and Your Team.
A dentist in New Mexico. Gary Sanchez saw that talk and became fascinated by the concept, worked with Sinek to find his own WHY and for five years worked out a manual system to figure out other people's WHYs, their way of approaching life.
The Why Discovery is what he called it. It was slow, taking hours for each discovery and required a certified coach to help determine how to apply the findings in your life, in your team and in your company.
Now it is the WHYos. After years of the manual approach Gary taught himself computer coding and wrote a program that has proven to be over 99% accurate and only takes minutes when you take it online. Get it FREE. just let me know.
Learn your WHY, your HOW and your WHAT in minutes. You'll have:
· A better grasp of how you operate as an individual.
· A better connection in every relationship
· A discovery of the joy of being fully engaged
Understand your brand. Once you discover your WHYos you will have a firm grasp of your purpose and the perceptions that make you unique. The consistency you bring to your relationships will make you more memorable and more profitable.
That's what credibility to Cash TM is all about.
And so it goes.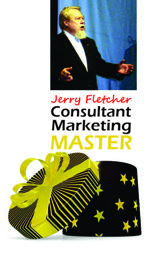 Jerry Fletcher is a sought-after International Speaker, founder and CEO of Z-axis Marketing, Inc. and a Certified WHYos Coach. See Jerry's speaker demo reel.
His consulting practice, founded in 1990, is known for on and off-line Trust-based Consultant Marketing advice that builds businesses, brands and lives of joy.
Credibility to Cash TM is his latest way to share experiences so you can take your business up a notch…or two. Get the Newslog at his consulting site.
Consulting: https://www.JerryFletcher.com
Speaking: https://www.NetworkingNinja.com