It begins.
I've stood on stages on three continents and said:
"Your e-mail list is often your single most valuable corporate asset"
That is especially true if you are an Independent Professional, a Consultant, or a Coach or in any profession that requires you to provide a professional service to individuals or organizations.
Analog versus Digital
Everyone thinks the world is all digital now but a hard look behind that internet of things reveals that the digital controllers are fronting for analog sensors. The point is that we keep trying to invent ways to capture and manage data that has a foot in both worlds. For instance, one of my clients, a Certified Financial Planner, has, for years, sent out birthday letters to his clients.
I'm talking actual typed on paper and sent via USPS letters that have a celebratory illustration and a short note that says "Happy Birthday." He has had clients call him in tears saying he was the only one who remembered.
I cautioned him when he was talking about sending out Anniversary greetings to the couples he works with. My concern was that 50% of all marriages end in divorce and a fair number that don't still aren't all sweetness and light.
A brilliant suggestion
That's when he applied some analog logic suggesting, "How about I send to the husband only but I do it so it arrives about a week before the anniversary date. Face it , guys are always forgetting dates that are important to tier wives and girlfriends! He's right. Imagine how helpful that would be if you're guy. Suddenly you could be a hero.
There was a time he would have done it with a rollodex and a tickle file. No more.
Now he's using a fancy piece of CRM software. Big companies are using Artificial Intelligence to sort through tons of information stored in Contact Relationship Management data bases.
It's all about the entry data.
Garbage in, Garbage out is still true. Consider what happens when the data in the data base is wrong. Even with all the security precautions now in use some things are nearly impossible to change. It is easy to change a password. But if you've upgraded your smart phone you know you may be dragging around contact information that goes back multiple e-mail addresses ago. You need a genius in a bar where you can't get a drink to begin to get it done!
The Double opt-in will fix it.
Right, and if pigs had wings…
But I'm going to use it. With it I will take my miniscule double opted in list (5) and add those folks who want to see my regular blogs and are interested in getting my Newslog which will include a blog, a video and an audio weekly.
In addition to a number of friends, fans and colleagues who will get personal e-mails telling them what's up and how to assure their place I'm going to aggressively recruit new subscribers.
I'll use three methods:
A significant increase in social media postings (daily across 4 networks) all with a link to my website that has a pop-up to get their data.
A lead magnet that explains how to build a B2B e-mail list using video which will be featured in blogs, and postings in groups. Interested? Click here
A Quiz Funnel for people interested in finding out their #1 Consultant Marketing Mistake. That will go live on October 7.
I have no great expectations. I'll track the numbers and add to them with product offers in upcoming keynotes. I'll be happy to end the year in triple digits.
And so it goes.
Jerry Fletcher is a sought-after International Speaker, a beBee ambassador, founder and CEO of Z-axis Marketing, Inc.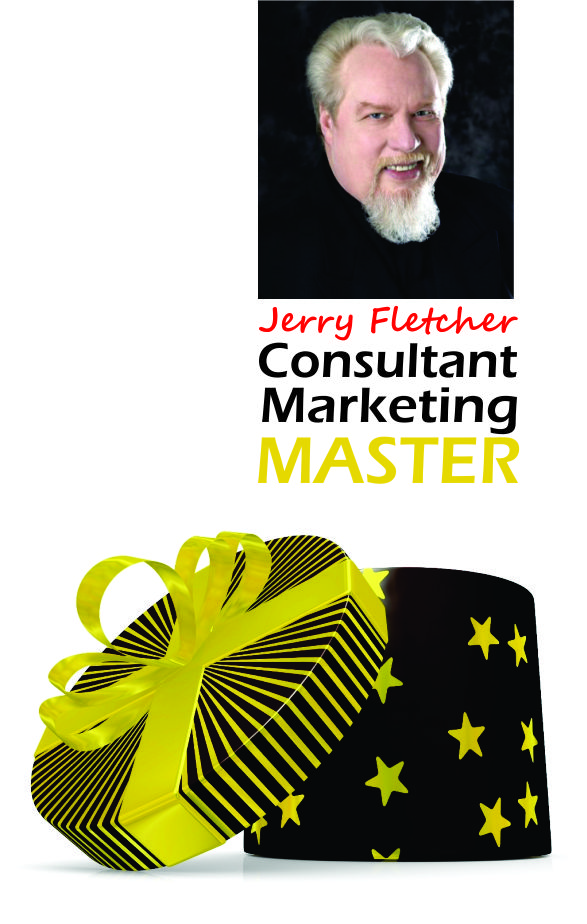 His consulting practice, founded in 1990, is known for on and off-line Trust-based Consultant Marketing advice that builds businesses, brands and lives of joy.
Consulting: www.JerryFletcher.com
Speaking: www.NetworkingNinja.com