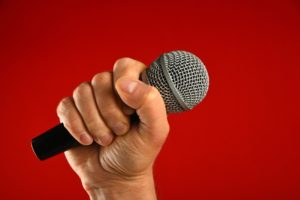 Jim's done it. Manoj's partners do it. It is a regular part of Shell's marketing.
A target rich environment.
What could be better than getting in front of a group of people that can buy your products or services and are committed to listen to what you have to say?  Think about how hard you work just to get the ear of one.  Consider the time it takes you to convert just one lead.
It's worthless if you don't know what you are doing.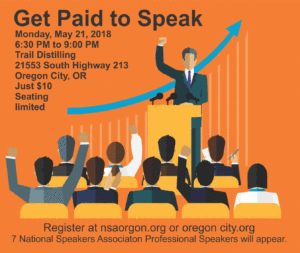 You can turn all those folks Into terrorists that want to destroy you and your business if you're not careful.  You can offend, aggravate and otherwise piss them off by trying to sell them your product or service. Don't do that.
Jeremiah learned what works.
Early on when he introduced his software to his industry he worked a booth in the trade shows in neighboring states. He learned that most folks that were running family businesses like he grew up in were not looking for digital solutions to the problems that had been around since, as he put it, "I was axle high on the tractor."
Those early days were tough times. He and his partner were stoked when people would just talk to them. People wanted to know how this new technology might fit into a tough schedule in an industry that had never had any penetration by electronic devices. None.
He was asked to speak at an upcoming trade show.
He knew if he tried to sell people would walk out on him and he would never be asked to speak again. He knew how back-breaking the work could be for both the testers and the folks back in the office. He knew because he had done it.
He knew that he had a solution that would work for the testers, the folks in the office and the utilities they had to report to. He was an engineer after all and comfortable coding answers to the things folks in the field needed.
He told his story of living in two worlds.
He began by talking about how he and his sister used to sit at the kitchen table figuring out his Dad's route for the next day and filling in as much of the paperwork as possible. Then he spoke of being trained in the field, doing the work as their second tester and virtually doubling the family income.
He told them how his family put part of that money away so he could go to college where he graduated as an engineer, went home and rejoined the family business and began applying what he had learned.
He uses the familiar smart phone to show people the future.
Jeremiah shows them how an app that was part of his software works like GPS to plot the most efficient route for them
Jeremiah shows them how they could record all their measurements on the phone.
Jeremiah demonstrates how all the data on a client could be e-mailed to the office so they aren't always a day behind.
Jeremiah shows them how the billing can be done electronically on the spot.
Jeremiah makes sure they know he and his people would be there to help them from the start to the finish.
Jeremiah soothes their concerns about the coming digital wave by being a man of both worlds.
He speaks with candor, understanding and concern. He has become the expert the industry turns to.
He is building his company one speech at a time.
He is scheduled to speak all across the country in the coming year.
---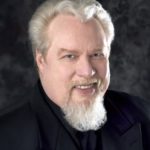 Jerry Fletcher, Networking Ninja, is a sought after International Speaker, beBee ambassador, founder and Grand Poobah of www.BrandBrainTrust.com
His consulting practice, founded in 1990, is known for Trust-based Brand development, Positioning and Business Development on and off-line.
Consulting: www.JerryFletcher.com
Speaking: www.NetworkingNinja.com