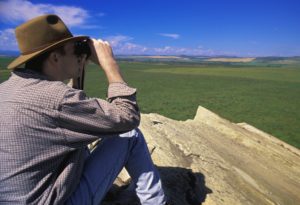 I'm running late today. Usually my Saturday morning posts are in your e-mail box by 3:00 AM
Not today.
Gone but not forgotten
Yesterday, the Toys R Us stores across the USA closed.
At its height it had 1,690 locations around the world. Ownership of the stores changed hands multiple times but it dominated toy sales pushing out smaller, local toy stores wherever it opened.
Toys R Us first lost is market dominance to Walmart in 1998. It struggled unsuccessfully to maintain, it's position. The last time it had an annual profit was 2013.
The lesson learned
Smaller toy stores simply could not match the variety, volume and pricing of the larger Toys R Us that used the big box strategy to build an iconic brand. Big box based companies can easily supplant a single category competitor. You can have a competitive edge when you are late into the market but that edge needs to be honed continually.
Tilting toward the internet of things
Looked into Best Buy lately? Just about any electronic gadget you need can be found on their shelves including a lot of the items that qualify for the soubriquet: Internet Of Things. The sales force is being trained to understand buyers versus final users and to optimize their Geek Squad brand for completing the sale.
I heard through the grapevine that their Geek Squad has been trained in installing and servicing scads of new household gadgets. More importantly, they are being trained in how to deal with seniors.
The moral of the story
Someone in the marketing department has realized where the biggest market for these digital goodies is, how they get sold and the skills required to build a trusted brand. A friend tells me that a sensor that detects whether an aging relative is in bed, accessible across the net, is sold to a son or daughter as a way to check in on Mom or Dad. It is one of the items the Geek Squad is ready to install! Staying on top of market shifts can extend the life of your organization even if you are late to the party.
Better late than never
I spent most of the last week doing an inventory. A couple new Strategic Partnerships caused me to dust off productizing plans for the intellectual property I've developed over the years as a consultant and professional speaker.
My partners and I have looked at the offerings for independent professionals and small businesses and found them generally wanting. Most are rehashes with little or no relevant statistical support. Proven processes, tips and techniques are hard to come by.
The edge to late entry
Marketing Without Money TM products we deliver (learn more) will be thoroughly tested and adapted to the life style of the owners of professional practices and small business. What that means is that they will be available in Video, Audio and PDFs. It will be a subscription service with small cohorts. Regular webinars that are heavy on Q&A will highlight program keys and provide bonus materials. The programs will be continuously refined with new additions available to all subscribers.
---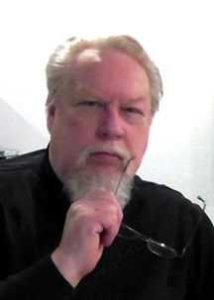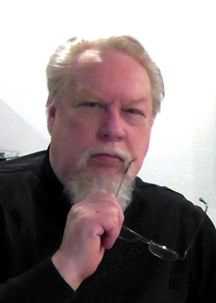 Jerry Fletcher, Networking Ninja, is a sought after International Speaker, beBee ambassador, founder and Brand Poobah of www.BrandBrainTrust.com
His consulting practice, founded in 1990, is known for Trust-based Brand development, Positioning and Business Development on and off-line.
Consulting: www.JerryFletcher.com
Speaking: www.NetworkingNinja.com