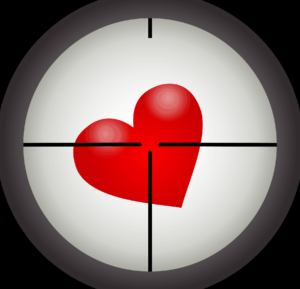 No, not those three.
The three I have in mind are
Putting together a DIY (Do-It-Yourself) program called No Budget Branding over the last few weeks made me think about decisions I've made over time and how much I'm like other people.
What
Back in the days when I was up to my eyeballs in a pheromone fog "What" started rattling around my skull. I was lucky. I selected my parents well so the decision for me was delayed until after those halcyon high school days. Friends and acquaintances had to choose due to financial and social situations long before I did. They followed their fathers into the construction trades and the military and their mothers into the careers reserved for women at that time…homemakers, cooks, waitresses and nurses.
Some of us were lucky enough to put that decision off until we went to college. It was called selecting a major. I had my choice between Business, Engineering and Advertising. I took one look at the business school types wearing ties and blazers, the engineers with huge slide rules hanging off their belts and said, "Madison Avenue, here I come!"
It ain't pretty but that's how I decided what I was going to do with my life. I could have changed but I stuck with it. I'm still sticking with it a full career later. Yes, I was one of the Mad Men. That TV show was accurate, sort of.
How
I learned a lot in College—mostly that I had a lot to learn.  You see, making a profit on what you do is dependent on knowing how to get it done. If you are working in a trade, your knowledge is what lifts you to a position of expertise. Understanding the how will get you into management, assure you better pay, and sometimes ownership.
What is the way people are intrigued with information on the internet. How is what they are willing to buy.
You can tell people all day long what they need.
You can get them to click on the offer because they want to know how.
Think about that offer which you "bit on."  The video on the web site told you how the seller was now making seven figures. The clock on the webpage kept ticking showing how little time was left for you to jump in. The testimonials talked about instant results. The key elements of the formula, what makes it work, were revealed and even offered as part of a downloadable note. Some organizations even showed you how they were improving society as well.
Do
You clicked the orange button, plunked down your credit card, signed up and downloaded the "goodies" to include the promised bonuses. Wow! Talk about instant gratification!
Did you notice the admonition that was the first thing out of the chute? It was something like this:
Step away from your limiting beliefs.

You can do this. Focus on it.

Dedicate your life for the next x weeks to this formula.

Focused action will allow you to accomplish your goals

You will be SUCCESSFUL
That's because the seller knows a secret.
Most people will not act. Many will not even open the packet of information, digital or traditional.  They are telling you the truth.  They decided or were forced to decide what to do. They learned how (sometimes the hard way). They learned that the only way to make something happen is to do and stick to it.
Will you act?
---
­­­­­­­­­­­­­­­­­­­­­­­­­­­­­­
Jerry Fletcher is a sought-after International Speaker, a beBee ambassador, founder and Grand Poobah of www.BrandBrainTrust.com
His consulting practice, founded in 1990, is known for Trust-based Brand development, Positioning and business development for independent professionals on and off-line.
Consulting: www.JerryFletcher.com
Speaking: www.NetworkingNinja.com
DIY Training: www.ingomu.com