Professional Speakers are out in front.
I don't mean on stage but rather in figuring out how to make the most of presenting virtually.
I asked, in a "mastermind" group, "Anyone else finding that you know more about how to make virtual meetings work both in terms of technical and techniques than the folks hiring you and their experts?"
It was like dropping a match into a puddle of gasoline. First the whoosh of the gas and then a long low steady burn. The entire group whooped and then each told a story of woe. I took notes and here's what I learned:
Live is easy. Virtual ain't
Half of the group are Certified Speaking Professionals. The rest of us split out between those, like me, who have been speaking professionally for over 25 years and the youngsters averaging 5 years of experience.
All of us were appearing live across the North America regularly and a few of us have presented in International venues. All of us concluded:
Live is easy. Virtual ain't
Live interactivity is not expected
Virtual interactivity is a must
Live reaction is easily visible
Virtual reaction is sometimes unreadable
Most Meeting professionals do not comprehend the differences
On-site technical experts drafted for Virtual duty are not up to speed on all the capabilities and difficulties of virtual technology
Technology tips
Those of us that have now been presenting virtually since January have used most of the major video conferencing tools. Our experience adheres to the general market share pattern.
Zoom 40.49%
Go to Webinar 19.82%
Cisco Webex 12.31%
ON 24 3.51%
Adobe Connect 3.38%
Each has peculiarities and each makes different demands on the presenter.
Meeting professionals who would never dream of having a keynote speaker say "Next slide please." don't understand that is exactly what they are doing when they do not have their technicians cede screen sharing to the speaker.
Those who plan meetings and conferences can no longer use the same sort of scheduling for their events. Sessions must be shorter because the demands on the visual cortex of watching a screen are greater than when you are in a live event. "Shorter is better in a virtual meeting" was our consensus.
To get the most out of the video conferencing platform speakers, especially non-professionals, should have a rehearsal before the event was a suggestion from one of the veterans. All agreed that programs would be more successful with this simple change.
All of us have had to deal with schedule changes. I have cut a one-hour keynote down to 32 minutes while on stage to get a meeting back on schedule. You need to make sure that you, the organizer and the technologists are all on the same page. One of the long-time professionals in our group suffered a change in scheduling that made it impossible to become interactive with an audience seeing her recorded keynote with segments built for that purpose. The technologists used multiple times for the audience to begin viewing without advising her!
Technique Tips
Any event with more than a few people in the room is show time. Virtual makes it more so. The further you can get away from the "Talking head," the better. Here, in no particular order are suggestions to strengthen your appearance in that virtual meeting:
Stand up! Presenting standing up will give you better breath and voice control as well as make you more active in front of the camera.
Don't be afraid to gesture. We, as humans, read body language more easily than we read facial expressions. It takes fewer of the little grey cells to understand what is being said.
You can move, the lens can't. We all want to have visual cues about what is important. Even as a baby we respond to someone who "leans in." Don't be afraid to use that knowledge to get your point across.
Use hand gestures. Because you and your audience are closer to one another using the kind of gestures you would use across a desk or a table will be more easily understood than the broad gestures you might use on the platform.
Share your screen, briefly. That is one way to increase the interactivity and engagement in your message. But, one slide left up for more than a half minute is going to bore the audience to tears in live or virtual. But in virtual they can be gone completely and you will not know it.
Get interactive. Use polls, voting via gestures visible to all, having a contest with entry via the chat capability, Q&A using the chat, Breakout rooms with reports on return, team tasks in breakout rooms that may be contest oriented, Try a Karaoke choir to get everyone working together.
Record it in video. Yes, Use the capabilities of the platform for record purposes but understand that you want a higher level recording for promotion as the compression algorithms in the platform recording deliver a less than stellar result.
Do not be the weakest link.
Even nine months into the Pandemic there is a huge lack of knowledge in how to use the video conferencing capabilities available to us. Ask what platform is going to be used. Set up a way to communicate any program or timing changes in advance. Question everything. The success of the program depends on you.
And, so it goes.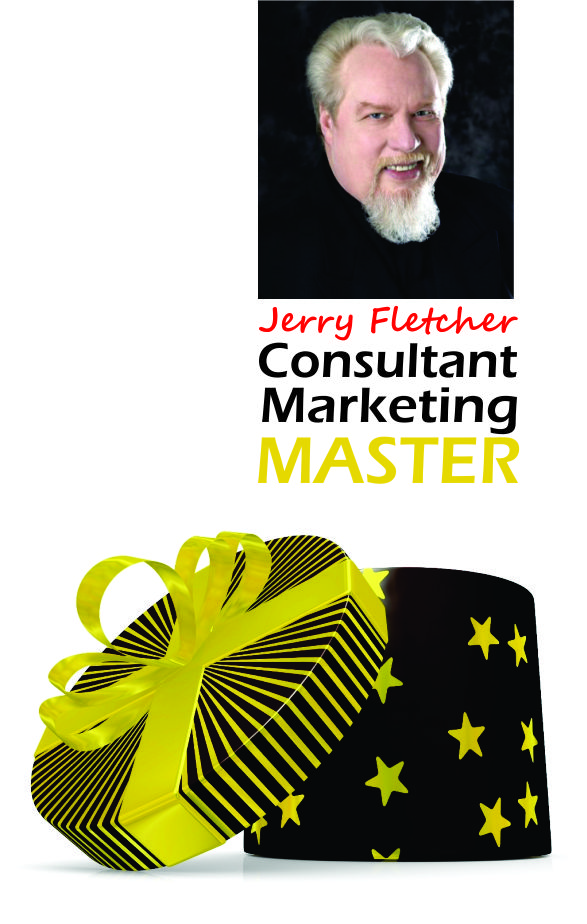 Jerry Fletcher is a sought-after International Speaker, a beBee ambassador, founder and CEO of Z-axis Marketing, Inc.
His consulting practice, founded in 1990, is known for on and off-line Trust-based Consultant Marketing advice that builds businesses, brands and lives of joy.
Consulting: https://www.JerryFletcher.com
Speaking: https://www.NetworkingNinja.com
Brand: https://brandbraintrust.com