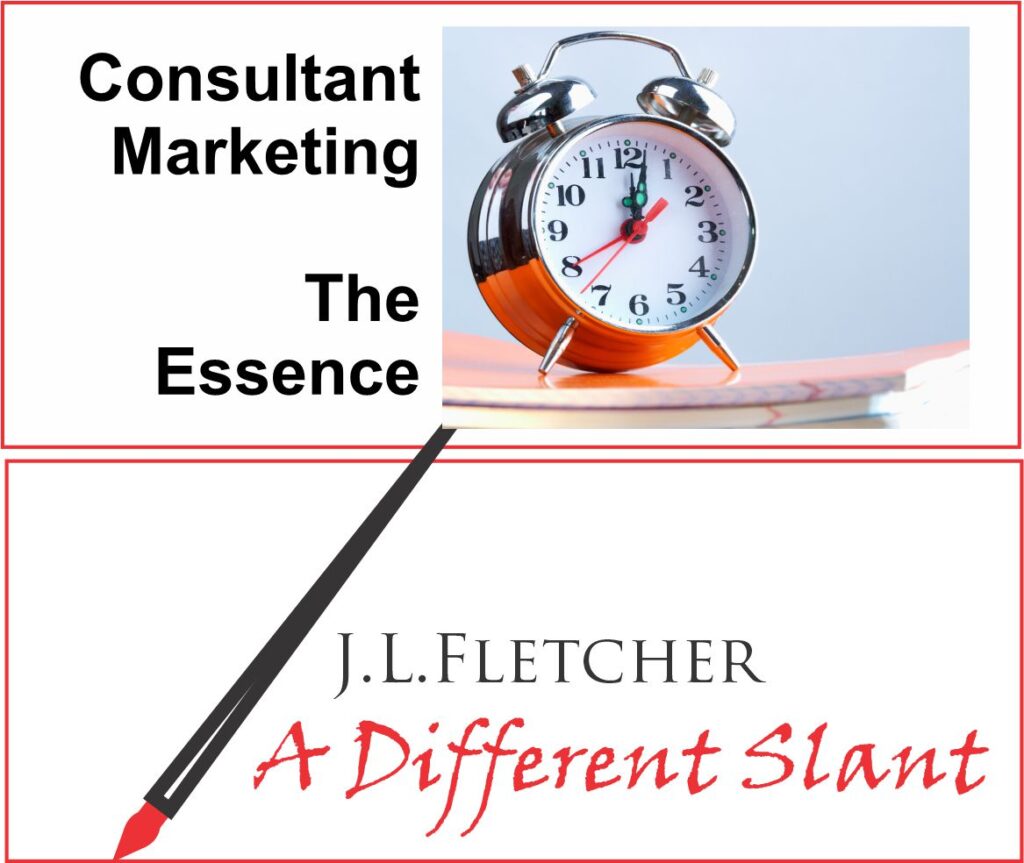 Time is of the essence
.It is.
Contracts for consulting may include this phrase followed by specific goals that must be met by a certain time.
BUT Time is of the essence in multiple ways for a consultant. Here are a few:
Billable hours
Task schedules
Appointment setting
Completion agreement date
Available hours
Let's take those one at a time starting with the last.
Available Hours
As a consultant, running your own business, you can determine how many days a week you are gong to work and how long each day. You may be willing to put in a lot of time to become successful. That's okay if you don't have a life outside your business. But, over time you will find that a life of joy is doing the work you love at a tempo that is comfortable and allows you to pursue other interests.
Let's figure out how many hours are actually available.
Days in a year 365 Days
Total hours in a year (24/day) 8760 Hours
Actual Working weeks per year 52 less
Federal holidays (20 days or 3 weeks,
2 wk vacation(10 days)
and 5 sick days (1 week) 48 Weeks
Standard working hours in USA @ 40Hrs/wk 1920 Hours
Billable Hours
Here is a dose of reality. None of us deliver work for all the standard working hours. Even expecting to average 8 hours a day is not viable. You need to eat lunch or your capabilities tank. You are not plugged in every minute of the rest of the day. A bathroom break or two is essential. Just like warming up that cup of coffee. Not to mention the administrivia of running a company (which I'm not going to subtract here) Here are the numbers:
Real working hours in week
less lunch 1 hour and Admin 1 hours/day 30
Actual available billable time at 5 hours/day 1440
Doubt me? Here's away to figure out reality.
Print out a week's calendar pages from your CRM, one day per page. Usually they will be marked in 30-minute increments and are easy to schedule meetings starting on the hour or half hour.
Starting Monday morning record what you are doing in 15 minute increments. All of it. The coffee break. The trip to the bathroom. Going out to the mail box. Doing a report for a client. Doing a proposal. Whatever.
Do it for the week.
Now go through the week and highlight the activities you could bill a client for.
Total up the numbers day by day and for the week.
Most of us bill only about half our time at best.
Task Schedules
As secondary benefit of the above exercise is seeing how long it takes you to accomplish a task. Suppositions are fine in fiction but you're building a business based on getting results. Your profit, or lack thereof, is directly linked to your ability to estimate the time it is going to take to accomplish a task versus what you can bill the client for the work.
All of us think we can get things done faster. It just doesn't happen that way. At best we' are off by a factor of 1.5 to 3.5.In other words, if you put 10 hours to do something in a proposal and it takes 15, 25 or 35 hours to do it you could be out the difference, particularly if you use project pricing.
Appointment Setting
You schedule a Zoom meeting inside your Outlook or other software calendar. It asks you for a start and an end time. That lunch you can finally have with a client as Covid restriction ease get put into your calendar. You carefully note the place and the time. If you are writing it in you don't note and end time. Noting the occasion in your phone forces you to put in an end time.
End time. What a concept. Meetings of all sorts start late and drag on when a stake in the heart is the most reasonable thing to do.
In order to be at the restaurant on time you need to leave early. The end time is set to precede your next meeting or task but travel time eats into that. When you set an appointment look at the time it takes you to get there and get back. Every appointment needs a realistic start and end time. Unless it is directly client related it is not billable.
Completion Agreement Date
You can't dodge this bullet. Your job is to deliver the results you promised when you promised them. Earlier if possible
Time is of the essence:
The time you estimate to solve the problem
The time it actually takes
The time you can bill for it
The time you spend getting to, in, and getting back from appointments
The timely delivery of what you promised
And so it goes.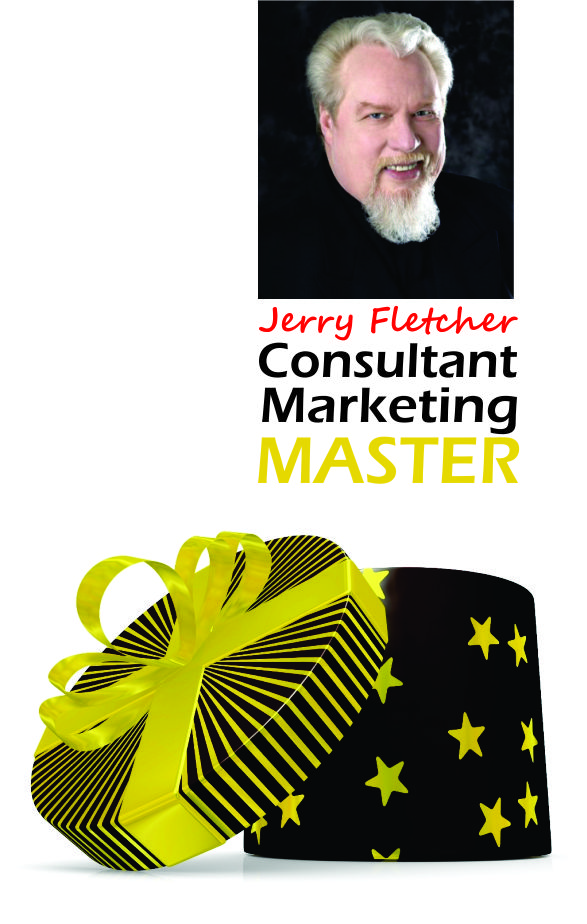 Jerry Fletcher is a sought-after International Speaker, a beBee ambassador, founder and CEO of Z-axis Marketing, Inc.
His consulting practice, founded in 1990, is known for on and off-line Trust-based Consultant Marketing advice that builds businesses, brands and lives of joy.
Consulting: www.JerryFletcher.com
Speaking: www.NetworkingNinja.com