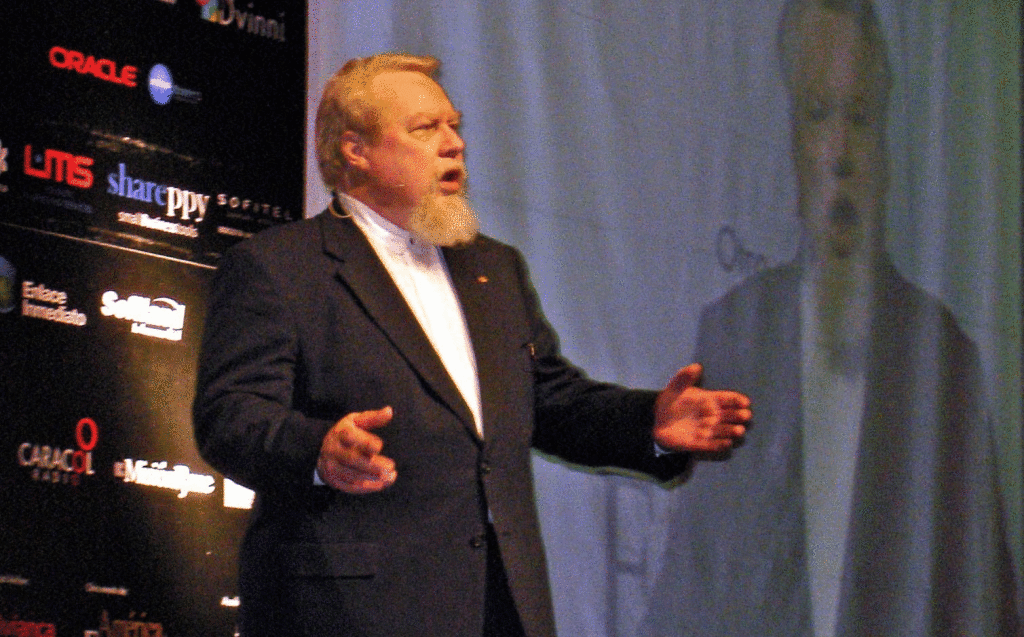 "I get paid 2 ways for speaking," I said.
Rob, our Georgia peach branding guru, drawled, "Yassuh, too much and way too much."
"Bubba," said Kate, coming to my defense, "You are way out of line on that one. I saw him a couple weeks ago and by the time he packed up his computer and took some overtime questions the meeting planner had enough positive feedback to ask him to schedule them for next year. He can be difficult I know but he's a real pro on the platform."
"Thanks Kate," I said. "The two ways I was about to mention were:
A chance to sell a concept, or approach, a solution or a scenario that can lead to a product or service sale
A check for becoming more of an expert."
Chris, our young digital mastermind grumbled, "The problem is I've seen people at small conferences that were doing straight sales pitches instead of providing some information I could use."
Kate responded, "That is a problem. But once you figure out how to make send the audience away glad they saw you, speaking is one potent sales and marketing tool."
Bubba said, "Potent like how? Is it like one of those Long Island Ice Teas or more like some of those corn squeezin's from the south forty?"
Mr. Direct Marketing, Rick couldn't resist. He lifted his glass, looked through the liquor at Bubba and said huskily, "It's potent like a brand that has been tenderly fermented, aged in oak and then poured from aloft splashing and frothing into the light."
Gail, the resident writer began clapping and the others joined in. She said, as things quieted down, "Speaking gets you in front of a crowd of people that want to see you, want to hear what you have to say and now consider you an expert simply because you accepted an invitation to share your insights."
"That, is one superb reason," I said. "Even if a small business owner or entrepreneur is not being paid for being there, getting in front of a bunch of potential customers is wonderful.
Most of us fill up our days doing what must be done. But when a speech is imminent we shift gears and begin taking the ideas we've been working through for days or months or years and start refining them.
Learning kicks in at a higher rate as well. We discover that we now understand better because we have to be able to convey the information more effectively.
But there is another reason that maybe just as important.
Time.
Think of it. There are 50 or 100 of them in the room that you don't have to chase down in a series of cold calls and appointments and visits. Getting to talk to that crowd is a real time saver and increases your potential sales geometrically."
It's like P.T. Barnum said, "Behind every crowd there's a silver lining."
---
Jerry meets on line and in person in the Americas to change the marketing of small companies. He prefers working with "Little Guys" with well under 500 employees. Learn more at: www.JerryFletcher.com
He has spoken professionally on three continents on his three specialties: Personal Networking, Marketing and Contact Relationship Magic www.NetworkingNinja.com is his speaking site.