When the client awakens,
Recently, a long-time client quietly announced that he was now going to learn about all this internet stuff because he felt that if he didn't he might miss out on some "good stuff,"
I applauded his decision and told him so. For years. I've been trying to get him to pay a little more attention to all the possibilities, to no avail.
Like so many of us he just had no time for technology shifts as long as it didn't directly impact his business.
Do not put your head in the sand.
You and your business cannot stand still. The technology changes, each incrementally small, keep adding up until they are like a tidal wave for those that haven't heeded the warnings. Your brand is judged by all the interpersonal actions it has with the public. All of them. That includes those that include a technology-based interaction.
Engagement is the only option.
You can't run far enough or fast enough to avoid the hit. You can, however structure your approach in such away that you maintain pace with the preponderance of your customers. You don't have to be first to adopt a new technology if your clients aren't early adopters. Being last in some categories is acceptable if that's where your clients and prospects cluster.
The key is knowing where the people that pay for your goods and services actually are on the technology adoption schedule. Let them dictate your pace.
Talk to your customers.
Literally have conversation with your customers about the technology they use and the ones they recommend to friends.
Do a digital survey of a larger block of customers based on those conversations at least once a year
Carefully select the technologies that will keep you competitive and satisfy current customers and prospects
Implement use of the preferred technologies in your business in time to keep early adopters from jumping ship
Do not force the paying public to adopt the technology to do business with you
Don't go all in.
The services and processes that made you successful should not be sacrificed for new approaches. There are earnest young men and women that will tell you to abandon all the "old ways:," Don't. For example, I recently flew in to transport my Mom for eye surgery. It didn't happen because her blood pressure was in orbit. The reason was she had not taken her morning dose of meds.
In sorting the problem out, I found that the directions she had were not clear, only partially in writing and not in type large enough for a person with cataracts to read. In addition, she did not have written information that identified her daily regimen of medicines and what they were for.  There was an app that you could get but when a person is 95 and does not have a computer or smart phone that doesn't work.
Give the customer the technology they can use.
If that means pen and paper, so be it. If that means printing things out in larger type, make it possible. If that means taking a little more care in making sure  you have communicated, take the time. You get customers by being approachable. You keep them by being flexible and dependable.
Stay tuned.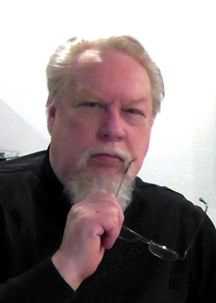 Jerry Fletcher is a beBee ambassador, founder and Grand Poobah of www.BrandBrainTrust.com
His consulting practice, founded in 1990, is known for Trust-based Brand development, Positioning and business development on and off-line. He is also a sought-after International Speaker.
Consulting: www.JerryFletcher.com
Speaking: www.NetworkingNinja.com