Catch Phrases Round 5
Over the last month I've talked about Catch phrases as Slogans, Taglines and Hooks. Each of them strive to make your company, product or service more memorable, differentiate it from the competition and give prospects a reason to buy.
What if your name was a catch phrase?
What if just saying your company, product or service name could trigger those positive attributes? What if the name you chose resonates with your ideal client or customer? What if you could rise to the top of your category just by mentioning the name?
It has been done. This kind of pragmatic name can help reduce marketing costs by explaining your offer or value right in the name. Here, in no order, are some examples across multiple categories:
Diehard was introduced in 1967 after years of research and millions of dollars in development. It was and is America's most innovative automotive battery — tested, proven and guaranteed to deliver across any circumstance.
What do you a call a language school in Cali, Columbia teaching English to small groups of Spanish speaking business executives:
Google apparently the name started as a joke about the amount of information the search engine could search, or a googol of information. (A googol is the number 1 followed by 100 zeros.) When founders Larry Page and Sergey Brin gave a presentation to an angel investor, they received a check made out to "Google."

This organization went through multiple names, several rounds of investment, buyouts, and management shifts that make "Game of Thrones" look like a stroll in the park to become the most ubiquitous payment platform in the world.
Founded in 1997 in California, this company began as a subscription-based provider of DVDs by mail. Today, with 148 Million paid subscribers from around the world, their primary business is streaming films and TV programs including some produced in-house. There is an apocryphal story that the founder decided to start Netflix after being fined $40 at a Blockbuster store for being late to return a copy of "Apollo 13."
The name is a combination of the words "Net" from Internet and "Flix" is a shortened version of the word flicks – a synonym for movie.
This example demonstrates the power of analogy and, if you follow trademark legal actions, how to end a high in the cannabis market. It hails from near Cincinnati, Ohio where I grew up, is privately held and was first sold to consumers in 1997.

I nearly overlooked this example. When you stop in just about daily you tend to not see the logo. Anytime Fitness is a franchise health and fitness club founded in 2002 and headquartered in Woodbury, Minnesota. Each of their gym facilities are open 24 hours a day, 365 days out of the year.
Before Apple resolved to call it 'iPhone', it considered 'iPad', 'Telepod', 'Mobi', and 'Tripod'. Of course, iPad ended up being the name for Apple's tablet PC, According to Ken Segall Advertisng lead at the time, "Apple considered calling the device 'Telepod' because it sounded like a futuristic twist to the word 'telephone'." 'Mobi' – a shortened version of the word 'mobile' was also considered.
The name 'Tripod' "did not win out but it did make a big impact on Apple's original presentation and marketing for the iPhone. 'Tripod' stems from the iPhone being a combination phone + iPad + Internet communications device."
You can name your company, product or service in a catchy way. Stay tuned as you begin to determine if supporters and potential buyers learn about it. Dial in to:
Words that describe the benefit
What investors call it
What clicks with users
How foreshortening and combining words get the point across
The understandable analogy
The power of a simple description
Keeping it simple
And so it goes
---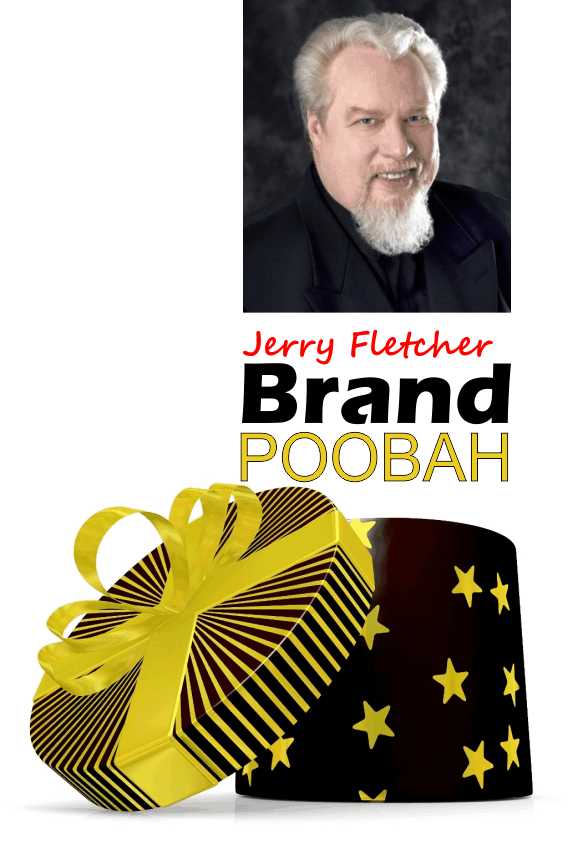 Jerry Fletcher is a sought-after International Speaker, a beBee ambassador, founder and Grand Poobah of www.BrandBrainTrust.com
His consulting practice, founded in 1990, is known for Trust-based Brand development, Positioning and business development for independent professionals on and off-line.
Consulting: www.JerryFletcher.com
Speaking: www.NetworkingNinja.com
DIY Training: www.ingomu.com