Glad you asked.
You know how people tell you that you need to have brand for your new company or product or service but don't tell you how to build one?
What I do is show independent professionals, Entrepreneurs and small business owners how to instantly craft a trust-based brand they can use on and off line.
Practice makes perfect.
I've done it hundreds of times. Some examples:
Business Defogger and Accelerator Jim Grew, Management and Leadership consultant
When you can't afford to lose Don Douglas, Negotiator
The Untangler Shell Tain, Money coach
Each of those has a full identity connected to it. Each is built on a Vision, a Mission and a Position unique to the individuals involved. Each targets the heart of their ideal clients. Each can be delivered in words, graphics and combinations that never lose their singular qualities on and off line. Knowing how to do that across multiple businesses or products or services is essential. I believe if you have more than one, you need to keep your Brands separate but equal to the task of building a trust-based relationship with the buyers or end-users of the product or service being offered.
What is a Poobah?
I thought it came from the Middle east like Vizier but the Wiktionary says:
A person who holds multiple offices or positions of power at the same time.
A leader or other important person.
A pompous, self-important person.
Friends tell me I qualify on all three.  It goes deeper than that. This is one of those memorable phrases that has lost it's meaning in antiquity. It comes from Gilbert and Sullivan's The Mikado first performed about 1885. It is an entirely fictional title initially meant to puncture over-inflated egos. That has changed in the century since, I think.
I probably learned of it from a less exalted source: the Flintstones where it was the title of a senior official in the Loyal Order of Water Buffaloes, an ongoing spoof of secret societies and men's clubs in this cartoon series.
Go for the positive!
I've been lucky enough to qualify for number 2 above having been a CEO successfully building an Ad Agency, PR firm and later leading operations in a world-class direct marketing firm.  Multiple offices or positions? Only because I had to give memorable names to the multiple businesses I was involved with at the same time. Over time I've been promoted as:
Marketing Rainmaker
Networking Ninja
Contact Relationship Magician
Brand Poobah
Why Brand Poobah?
I'm trying it on for size. I want to know if others believe it sets me apart as a leader. I need to find out if it makes folks believe that I have expertise in multiple areas. I used it in front of a room full of consultants not long ago. It stopped the incipient buzz. Every ear in the room was on me when I said, "You know how" down through "What is a Poobah."
I'm looking at building it out but before I do I need to hear from you.
What do you think?
Vote for __ Leader/Expert or __ Pompous Twit.
Just hit reply and send either of the above. I promise, I will listen. And I might even contact you.
---
­­­­­­­­­­­­­­­­­­­­­­­­­­­­­­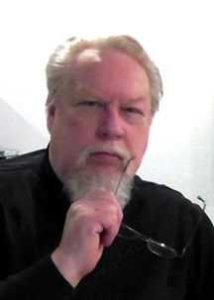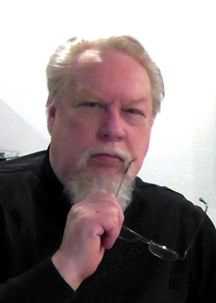 Jerry Fletcher is a sought-after International Speaker, a beBee ambassador, founder and Grand Poobah of www.BrandBrainTrust.com
His consulting practice, founded in 1990, is known for Trust-based Brand development, Positioning and business development for independent professionals on and off-line.
Consulting: www.JerryFletcher.com
Speaking: www.NetworkingNinja.com
DIY Training: www.ingomu.com