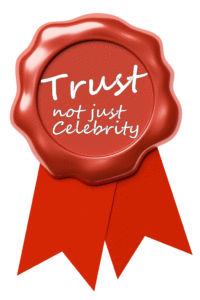 Brand betrayed
Why is it that so many folks want to be famous? Why do they crave celebrity? Why do they chase after the figment of Personal Brand?
Blinders.
Counterfeits have been around since the first Brand evolved. Fakes follow in the footsteps of innovators today as they have down the centuries. But even those are more acceptable than the so-called Personal Brand.
Some people believe that hype can replace product or service development. They believe in faking it until you make it. They believe that fame is all there is to brand.
They can't see the problem of living a lie. They are victims of an over-active imagination that overlooks the key element of Brand: Trust in a product or service delivered.
Brand, initially.
In the beginning, in the really old west (the Middle East) the term brand stood for a symbol burned into the hide of critter owned by a particular person. It was used on slaves as well as animals. Later it was burned into wooden packaging like barrels.
The symbol itself became a roughshod form of a trade mark. That's how this whole brand thing got started. It was a way to show who owned something.
Maker's mark
A Trademark was and is a symbol cut or etched, printed or woven into an object made by an artisan. Today, it may appear on or be part of the packaging of an object or idea. You'll find them on ceramics, glass, metal work, furniture, food and sundries, you name it. Always it is a way to identify the work of an individual, a group or organization. It identifies products for sale.
It crosses all cultures. The Chinese used to call it a Chop. Americans call them Trademarks and Service Marks and they are legally registered. Independent professionals from early civilizations to yesterday across the world, used such symbols for signs and on the seals of documents when that was a "thing." It was a way to have a coat of arms much like the nobles served.
Brand evolved
Brand became important to makers, buyers and the merchants that connected them. It celebrated the esteem of the buyer for the maker providing a real mark of the quality conveyed.  It simplified the contract between merchant and buyer by presenting the buyer with a known proof of the quality of the item. It gave the merchant confidence when trading for the goods that they were the "real thing." The merchant enjoyed greater credibility with the buyer because of this simple device.
At the heart of all that social interaction was Trust. It was trust for a product made by a person who took pride in their work and applied a mark to witness that pride. It was a symbol of trust between maker, merchant and buyer.
Personal Brand seekers suffer from not having that pride. They, in most cases, do not craft goods or services. Instead, they concentrate on their image. Sooner or later the deception will catch up with them.
When that happens, it ain't pretty.
---
­­­­­­­­­­­­­­­­­­­­­­­­­­­­­­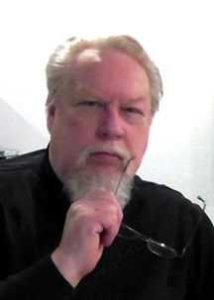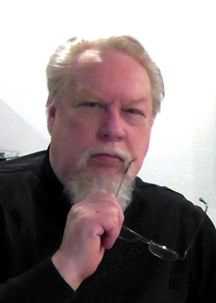 Jerry Fletcher is a sought-after International Speaker, a beBee ambassador, founder and Grand Poobah of www.BrandBrainTrust.com
His consulting practice, founded in 1990, is known for Trust-based Brand development, Positioning and business development for independent professionals on and off-line.
Consulting: www.JerryFletcher.com
Speaking: www.NetworkingNinja.com
DIY Training: www.ingomu.com