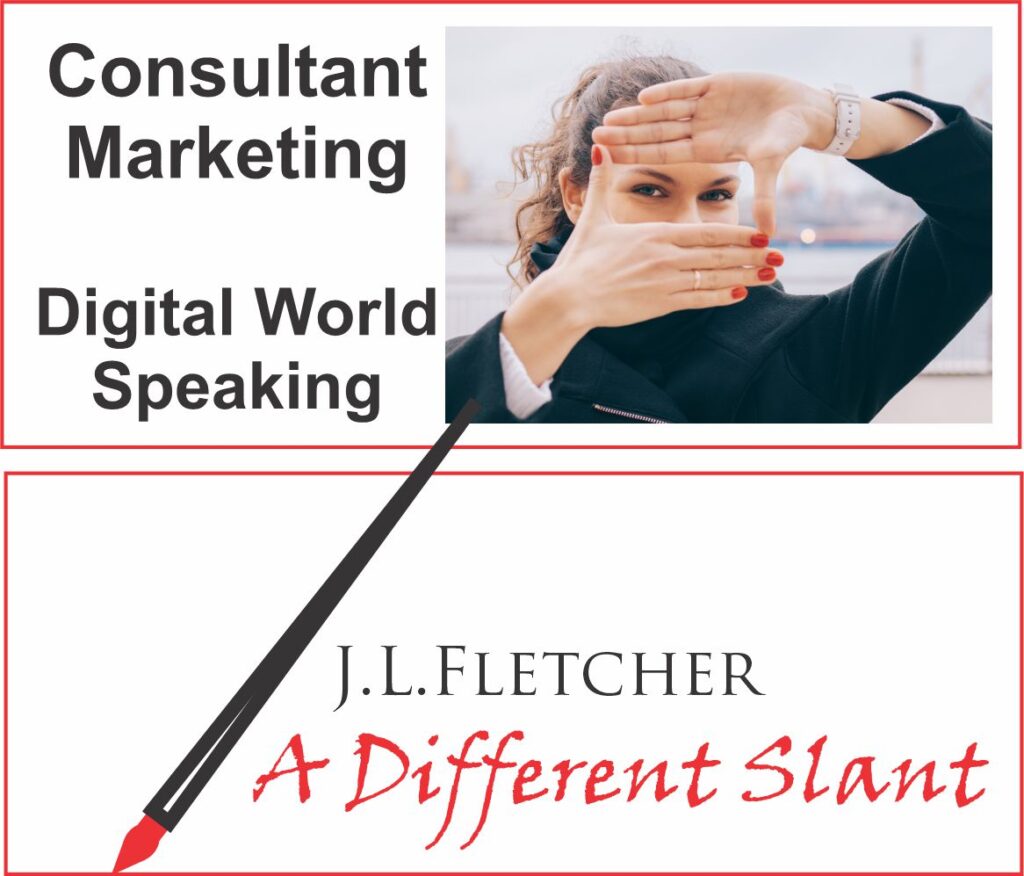 I spoke live on Wednesday.
It was only the third time this year. My expectation from the run-up back and forth with various staff members was that this would be a well-managed professional event.
It was. The gal at registration recognized me. She was delightful. The tech in the room was completely efficient. His first question was, "Any change in the slide deck?" I said, "No." He then efficiently got me into a lavaliere microphone, did a sound check handed me a slide clicker and declared me, "Good to go."
That's when things went off the rails.
I sat in on a couple sessions before mine. One was being done by an acquaintance. His topic was: How Brands Can Use NFTs To Engage Consumers And Generate Revenue. (an NFT is a Non-Fungible Token, a unique digital asset that utilizes Blockchain Technology)
Like the preceding session the introducer basically read the session topic, the presenters name and their company name from the printed agenda card. That was it.
You have to introduce yourself.
Each of the speakers I watched had to use the first 2 minutes of their 30 minutes on stage to introduce themselves. I was bemused by the way they crammed all sorts of data on a slide: Name, Title, Company Logo, Web address, E-mail, Social media they were involved with, where they were published and seemingly any kind of social proof they felt gave them existence.
The first line of "Sympathy for the Devil," Rolling Stones (1968) kept running through my mind:
"Please allow me to introduce myself, I'm a man of wealth and taste. I've been around for a long, long year, stole many a man's soul and faith."
Whether you are a Stones fan or not you have to admit these lines are memorable.
An introduction sets the stage.
For some reason events primarily directed to digital professionals eliminate solid introductions and in doing so lose benefits to the speaker and the attendee.
A good introduction sets a positive tone, generates enthusiasm and interest. More importantly, sone properly it can make a clear case for why listening to the speaker is more beneficial than grabbing a cup of coffee. A memorable introduction engages the audience and convinces the audience to listen to the speaker.
A good introduction will accomplish three other objectives:
Focus the audience attention on the speaker transitioning them from their current actions or thoughts.
Enhance the credibility of the speaker personally or by citing social proofs.
Make a promise about the presentation that creates intrigue and a need to "hear it from the horse's mouth."
A self-introduction is never as powerful.
Yes, you can introduce yourself powerfully in networking situations. That is what 30-Second Marketing is all about. Or you might like this video.
The fact is, we trust others more than we trust an individual presenter to perform an introduction. Second party information is given more credibility. The human mind does not like hearing someone "Toot their own horn." And so introducers are used at most speaking events. And in order to accomplish the objectives of a good introduction, most professionals write their own and, in some cases, rehearse the introducer persuading them to read it as written.
Here's the self-introduction I resorted to:
I'm Jerry Fletcher.
I'm a Master of Consultant Marketing.
You know how people keep telling you that you have to be memorable but nobody tells you how to do it?
Well, what I do is work with individuals and organizations to develop unique trust-based strategies to build businesses, brands and lives of joy.
I've been doing it since1990 and stopped counting successful new product introductions at 207 and individual branding for consultants at 147 at last count.
Today I'm going to tell you how to go from Credibility to Cash in the New Normal.
The audience stayed for the entire session laughed at some stories and gave me a hand at the end. I'd like to think this digitally oriented, just give me the bullet points audience learned that no matter how they would like it not to be true, the analog human mind controls all acceptance, belief, trust and purchasing.
Like to see it?
I'll be doing that speech virtually for IMC NorCal on October 5. Sign up here if you would like to see it.
And so it goes.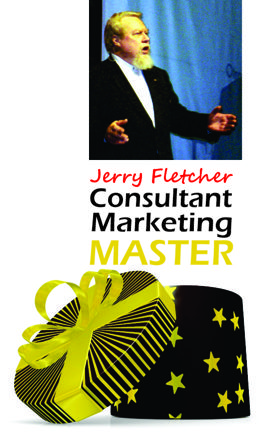 Jerry Fletcher is a sought-after International Speaker, a beBee ambassador, founder and CEO of Z-axis Marketing, Inc. See Jerry's speaker demo reel.
His consulting practice, founded in 1990, is known for on and off-line Trust-based Consultant Marketing advice that builds businesses, brands and lives of joy.
Credibility to Cash TM is his latest way to share experiences to you take your business up a notch…or two.
Consulting: https://www.JerryFletcher.com
Speaking: https://www.NetworkingNinja.com