Jim said, "One of my clients was talking about his experience on FaceBook. It seems he has looking for a high-tech app for his company, saw an ad on FaceBook, clicked on it and within 15 minutes someone from the company was calling him."
He told me that he suggested the CEO turn it around and use it for his own company.
Then he asked the wrong question!
No, I said, you should not be advertising on FaceBook. And you should not think about LinkedIn or Google either. The reason is simple: That is not the right model to build your business.
Until the customer/ client/ patient gets access to your product you don't have a business.
Service Businesses require someone to provide "hands or minds on" actions. There is direct contact.
Product Businesses make an item that can be used but the company may or may not have direct contact with the end user.
Combination businesses make products and provide services associated with those products usually but not always directly. Their passage or physical distribution may be direct or through several intermediaries.
Distribution businesses provide physical distribution of products to end users or resellers such as retail outlets. The most common are independent distributors and wholesalers. The amount of inventory they carry varies across a full spectrum.
Agent/Broker businesses sell products or services to end users but may not handle physical distribution. Most independent salespersons fall in this category. Frequently they handle several lines that are used in an industry but are not directly competitive.
What is the right model to build your business?
Consultants and Professional service providers usually do best when they use tools that generate referrals
Business to Business B2B organizations that offer services need a combination of promotion, referrals and a sales force that connects with customers efficiently
B2B organizations that offer products at low cost may orient more to advertising and telephone follow up like Jim's client experienced. The controlling factor is the cost of the products offered. Higher priced products generally require a more knowledgeable sales person and sometimes the best solution is an engineer partnered with a salesperson.
Business to Consumer B2C companies have the broadest selection of distribution possibilities that run the gamut from direct sales to distributors, wholesalers and retailers. But here, too, the price of the product being offered will have significant impact on the level of salesperson required.
Do you or a competitor have a way to change an industry?
Examples abound: Amazon, Lyft, Driverless Cars, Disney's Magic Band access to hotel and park, Airbnb and a host of Internet of Things (IoT) applications that may not have existed last week.
You need to think about how FedEx technology adaption forced UPS to leapfrog them. Can you do something like that? No matter what your product or service, you can, if you think it through, make your offer in such a way that it stands out form the crowd.
That's when Social Media fits in.
Use the social media platform that gets you the most exposure within your target audience at the lowest cost until you move on to pay per click advertising. Hire a professional organization that makes a living doing that. You will save yourself time, pain and money in the long run. But first, make sure your landing pages and website support your Mission, Position and Value Proposition.
---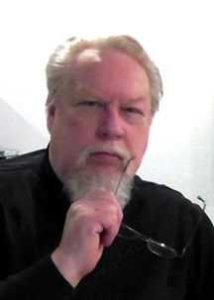 Jerry Fletcher is a beBee ambassador, founder and Grand Poobah of www.BrandBrainTrust.com
His consulting practice, founded in 1990, is known for Trust-based Brand development, Positioning and business development on and off-line. He is also a sought-after International Speaker.
Consulting: www.JerryFletcher.com
Speaking: www.NetworkingNinja.com