My promise.
I tell the consultants that meet me in-person or on-line that I can help them build their business, their brand and a life of joy.
I may meet them when networking, speaking at a live or virtual event but most frequently I have been referred to them.
Usually, my retainer clients come as a result of referrals. Most believe their marketing problem can be resolved with a web site update. All are surprised when we begin the engagement with a full backgrounder on how their business operates.
I look at:
Objectives
Operations
Financials
Vision
Mission
Prospect Viewpoint
Positioning
Profitable Niching
Value Proposition
All that is put in writing before we consider any component of their brand identity and promotion.
Why? Why not just jump in and build a website or videos or whatever?
They are just cruising
They are moving along at a steady pace just as you do when rolling down the interstate. That can be good or bad. If you get lulled into not paying attention to what is going on you can wind up miles down the road past a turning you should have taken. You can lose track of how much fuel you are consuming and when to refill. You can let things get away from you.
In business you can miss the signs of a disruption that will affect your organization or your customers. In the corporate world you can get siloed and lose track of the overall while running your part of the operation with consummate skill. Everyone gets comfortable with how things are going. And the business stagnates.
By looking at all those items noted above I can get most clients to shift to a better way.
Cruise Control
According to Wikipedia, "Cruise control is an electronic device that allows a vehicle's driver to lock the accelerator on a specific speed and take his or her foot off the pedal. Cruise control is designed to be used on roadways without frequent stops, turns, or required driving maneuvers.
You must still steer the vehicle and be alert for the unexpected.
Cruise control in your business comes when you have, either as a solo or along with your management team in a larger organization, done these things:
Everyone knows, understands and can operate based on your mission
All of you have the same customer avatars in mind
The value proposition is apparent in all your communications.
Remember, cruise control is only about maintaining a certain level of speed. Steering the organization, speeding up or slowing down, even stopping is still your job.
How you deal with disruptions or unexpected changes in the environment or industry in which you operate requires another gear.
Overdrive
Wikipedia has two definitions of Over drive:
an automotive transmission gear that transmits to the drive shaft a speed greater than engine speed.
a state of heightened activity going into rhetorical overdrive.
The second is what applies to marketing your business. Cruise control keeps you rolling at a steady pace. When you need to focus your creativity you need to shift into overdrive. With or without disruption, you need to hone your ability to focus and bring the extra drive to solving your business problems.
If you have a partner or a team, all of you need to go into overdrive when necessary. There is no need to stay there all the time. It is best applied based on the concern being addressed. The positive aspect is that you are delivering more power without stressing the engine of industry.
You can't stay in Cruise Control or Overdrive all the time. Sooner or later you have to stop…for fuel or maintenance or just to see what is going on. Those kinds of stops occur almost without thinking about them. There is one significantly more important.
A Life of Joy
"Take a day or a week or a month off now and then and share the time with those close to you get to a life of joy."
I call the ability to keep rolling at a steady pace Cruise Control and the ability to focus  your creativity, when needed, Overdrive.  Whatever you call your approach, it works. I add one element by showing folks the wisdom of getting out of the driver's seat. It takes them away from the business and strengthens their relationships with the key people in their lives. The clients that I've been serving longest all say that this is their greatest takeaway from working with me.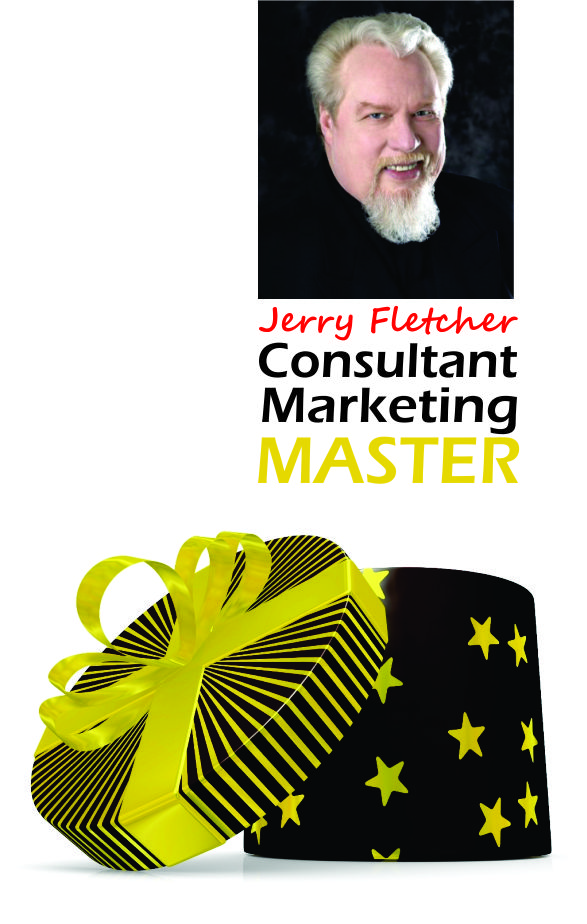 And so it goes.

Jerry Fletcher is a sought-after International Speaker, a beBee ambassador, founder and CEO of Z-axis Marketing, Inc.
His consulting practice, founded in 1990, is known for on and off-line Trust-based Consultant Marketing advice that builds businesses, brands and lives of joy.
Consulting: www.JerryFletcher.com
Speaking: www.NetworkingNinja.com