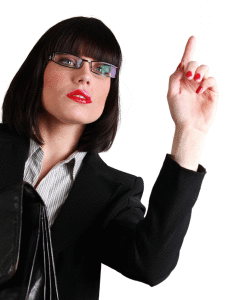 Kate looked up as Fletch came in late and said "who rained on your parade?" You look like you could chew nails."
"You guys know that I can't stand stupidity especially in print or blogs supposedly by experts. I suffered through a column in a trade publication today that said Marketing and Sales Funnels are dead."
Kate's eyes narrowed. Our sales expert  asked, "How and where did the sales funnel die?"
"This guy says that the notion that people go through an orderly process to purchase anything, a marketing/sales funnel, is no longer valid as new technologies have enabled people to behave differently than they did just a few years ago. He claims that people used to make buys based on the information doled out to them by the company."
Rob drawled, "Sounds to me like he's not too connected to the reality of the past. Just because developing a brand was easier in the days of Mad Men as there was less media available doesn't mean that consumers accepted only what they were told 'bout any product. Shucks, companies with huge budgets got their hats handed to them regularly. Two of the best examples both happened to the same company. It took GM years to stop trying to get people to say Chevrolet instead of Chevy. Same thing happened with their top notch truck engine. Back then they wanted folks to call it a Gee Emm. People called it a Jimmy and that's what it is today."
"I agree, Bubba," I said. "He casually threw away research that has been confirmed regularly since the 50's. He consigned basic cognitive research to the scrap heap without a scrap of evidence. He referenced the model that cites Awareness, Preference, Trial, Repeat and Satisfaction and said it no longer applies because of the internet and easy availability of information.
I agree that things have changed. But that doesn't mean the model is wrong and more importantly it doesn't mean that sales people are no longer important."
Chris waded in, "But you have to admit that it is a different world when you can check a competitor's price when you're in a store. You have to go along with providing more information to anyone that wants it. I've watched you build inbound marketing campaigns and you're like one of Bubba's bassets on a scent to get at all the objections and concerns so you can answer them. You work in the real world, so what is your problem?"
"The fact is the writer was dead wrong," I answered. People still go through the same phases. They start with awareness. They can't want anything if they don't know about it. And if there are options they are going to prefer one over another. That is human nature. If the price is low for them they will try the product and repurchase it if it proves satisfying. If it is expensive to them or a business purchase they may spend a little more time gathering information. And that's where the new technology can really be handy."
"Hold it," Kate said. "Go back to that sales people are no longer important nonsense."
"Yeah, that got me, too," I said. "He implied that with big data and some minimal skills that marketing could easily close the sale and turn the customer into a raving fan. I will bet your lunch tab that this guy has never been a sales person and never worked with high value products. Marketing can find crowds of ideal customers and can deliver messages to them that get them into a process, a marketing and sales funnel, but marketing cannot respond to the individual and marketing can't close every sale."
Kate said, "Marketing is Multitudes. Sales is Singles."
What do you think? Are the classic models dead or are they morphing as technology changes? Let us know your thoughts.
---
Jerry Fletcher is an old timer who has matched his skills to the changing world of marketing. Learn about his performance-based pragmatic approach at www.JerryFletcher.com
If you'd like to hear him speak, you can learn more at www.NetworkingNinja.com