Catch phrases. Round 2
This round-up is dedicated to product catch phrases: Goodies like:
A diamond is forever
It takes a licking and keeps on ticking
Melts in your mouth, not in your hand
We try harder
Just do it
Do you remember when these were first used?
That's a trick question as when they stopped being used is probably more important from the standpoint of their memorability for you.
A diamond is forever was first used in 1948 by DeBeers. It was developed by a copywriter at N. W. Ayer Advertising. But that was well after what would be considered a multi-media high content campaign had been going on since 1888. Back then, the major investors in the diamond mines realized that they had no alternative but to merge their interests into a single entity that would be powerful enough to control production and perpetuate the illusion of scarcity of diamonds. The instrument they created was called De Beers Consolidated Mines. De Beers continues to be the most successful syndicate of all time.
Ayer went to work on the account in 1938. The campaign included lush full color ads. Stories about movie stars stressed the size of diamonds that leading men presented to their loved ones. Fashion designers talked on radio programs about the "trend towards diamonds." They even successfully suggested that De Beers have Queen Elizabeth visit the mines. Psychological testing, used right up to the present, continues to show that women consider diamonds a traditional and conspicuous signal of achievement, status and success…forever.
It takes a licking and keeps on ticking. I can still remember the distinctive voice of newscaster John Cameron Swayze intoning those words in black and white TV commercials from the 1950's to the 70's. That was after jewelers resisted carrying the watch because of its low 50 percent mark-up. U.S. Time Co. decided to find different distribution setting up displays in drugstores, department stores, and cigar stands — with mechanical displays that dunked a ticking watch into water or banged it with a hammer. Magazine ads stressed the product's durability, shock resistance, and waterproofing. By 1951, the company had produced almost 2 million, gaining an 18 percent share of the low-priced U.S. wristwatch market.
Swayze began his 20-year service as the Timex spokesperson when, in 1956 he was replaced as the Network news anchor by Huntley and Brinkley. He ended each spot which subjected a watch to some traumatic contrivance such as a whirling boat propeller or being run through the heavy wash cycle of a laundry machine with the words It takes a licking …
Melts in your mouth, not in your hand is the slogan and a brilliant positioning for M&Ms candies. They are named for their inventors and came about just before World War Two as a way to overcome how chocolate bars melted in summer heat before air-conditioning. They became a familiar part of C-rations during the war generating loyal customers by the millions.
It was one of the key examples of the art of positioning in the articles and later books authored by Trout & Reis who noted that the appeal was to Mom's who were looking for a way to give their kids a candy snack that didn't lead to chocolate spotted clothing.
We try harder comes is another example of positioning. It is one way to overcome the problem of having no significant difference from a competitor. At the dawn of the sixties, Hertz was first in rental cars. It was a clear choice. Avis, trailed far behind.
Robert C. Townsend was the president of Avis. During a briefing meeting at Doyle Dayne Bernbach (DDB) advertising he was grilled about the business. He was asked: "Do you have better cars, or more locations, or cheaper rates?" The answer was no to all three. But then Townsend said, "but we do try harder."
DDB headlined an ad "Avis Is Only No. 2; We Try Harder" it was honest, honest and had an underdog's fighting spirit. while painting Hertz as an uncaring, corporate behemoth.
Avis as the brave, plucky David taking on the slow, cumbersome Goliath worked. In 1962, Avis was not making a profit and had just an 11% market share. One year after the ad campaign launched, Avis was profitable. By 1966, Avis had 35% of the market.
Just do it is much more recent (1988). It is a trademark for Nike, based in my home town, Portland, Oregon.
According to the Center for Applied Research:
Nike's "Just Do It" Advertising Campaign– According to Nike company lore, one of the most famous and easily recognized slogans in advertising history was coined at a 1988 meeting of Nike's ad agency Wieden and Kennedy and a group of Nike employees. Dan Weiden, speaking admiringly of Nike's can-do attitude, reportedly said, "You Nike guys, you just do it." The rest, as they say, is (advertising) history.
"Just Do It" was not only about sneakers. No longer content to be the choice running shoe of a few thousand marathoners and exercise nuts, Nike wanted to expand its operation to target every American, regardless of age, gender or physical-fitness level. "Just Do It" succeeded. By owning Nikes you were instantly a member of a desirable group. Nike eventually did not even bother to display the word "Nike" in commercials—the swoosh was ID enough.
---
And so it goes.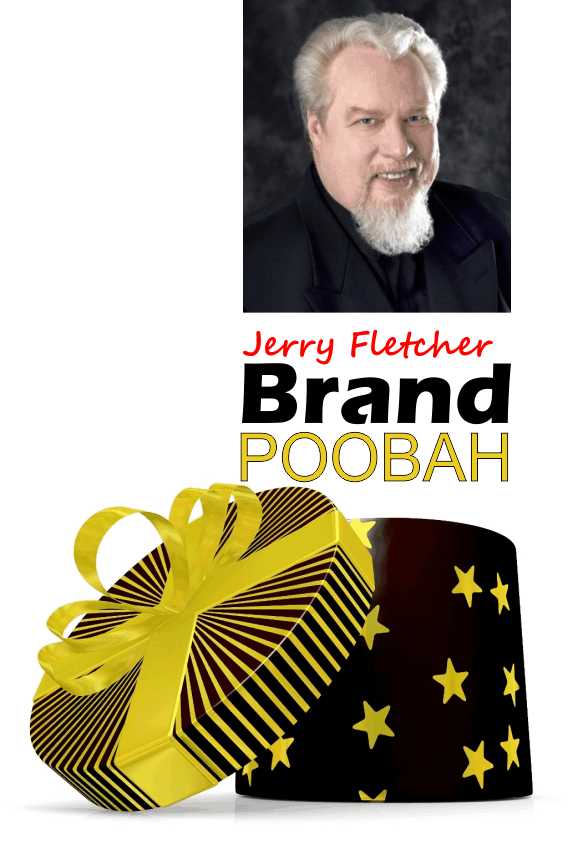 Jerry Fletcher is a sought-after International Speaker, a beBee ambassador, founder and Grand Poobah of www.BrandBrainTrust.com
His consulting practice, founded in 1990, is known for Trust-based Brand development, Positioning and business development for independent professionals on and off-line.
Consulting: www.JerryFletcher.com
Speaking: www.NetworkingNinja.com
DIY Training: www.ingomu.com