Up your leads
That's the promise. All those digital advertising outfits promise to give you leads well beyond what your current marketing delivers. Usually, that promise is made without knowledge of what constitutes a good lead for you and with no advice about what to do with it once you have it.
Real leads
Too often the perception of a lead is someone ready to buy. Our fondest desire is to be served up an ideal client that is ready to sign a contract. I wouldn't spend a lot of time in that waiting room if I were you. The way I define a lead is:
The contact has a problem I can solve
The contact has the authority to hire me
The contact can authorize payment to me
If the contact doesn't meet those criteria they are not a prospect. But if they do then you need to nurture the budding relationship.
Your mission
Your mission, should you choose to accept it, is to go from memorable to unforgettable to that prospect.
It ain't easy.
Memorability is a matter of seconds.
It can be done. Your hook in 30 Second Marketing TM can deliver it. The right words can crack through all the messages out there and brand you in the first 3 seconds. That makes you memorable.
In person, folks will give you 30 seconds to tell them what you do. On your website you'll have about 7 seconds more while they look at the first panel of your home page to either pull them in or lose them
In person
In person, you do it with words. Here's what I say when someone asks "What do you do?"
"I'm jerry Fletcher, I'm a master of Consultant Marketing.
You know how everyone tells you that you have to be memorable but nobody tells you how to do it?
What I do is help consultants craft a unique trust-based marketing strategy to build a business a brand and a life of joy."
That takes less than 30 seconds. It is unusual. It is arresting. It gets me to memorable in a face to face situation.
Here's how it will look on the first panel of my home page on my new website:
Unforgettable takes longer
Memorable is not enough to get the contract. Memorable puts you in the spotlight but what you do from here out will make the difference between a vaguely recalled contact and the consultant that gets the contract.
Here are suggestions on how to stay front of mind with the prospect and link your special skills to the problem they are trying to solve.
Send a hand-written note to thank them for talking to you. (It is just not done these days and will make you stand out from the crowd.)
If you promised them any information during your conversation, e-mail it to them. (Use the words, "As promised" as our subject line. That will get the e-mail opened and increase the likelihood of the information being downloaded)
Schedule regular follow-up touches in your Contact Relationship Management software and when it comes up on the calendar, just do it. (The follow-up can be a phone call, an e-mail or a check in before an event. I recommend mixing it up but do not put off using a phone call. That is considered a more person l touch by the recipient.)
Monitor information sources for something that may prove to be of value to the prospect and send it to her/him as it presents itself. (Try to find examples from industries other than the prospect's as this will show your capability to understand the depth of the problem and how you can bring added perspective to their concerns.)
Wait for them to indicate more interest and then suggest a breakfast or lunch meeting. (An e-mail response or indication in a phone call may be the entrée your need. You want to orient the conversation toward determining where they are in their search for a solution and begin understanding what the value of the solution would be for their business—the first step in building a value-based proposal.)
Get the contract plus
By understanding the value of your solution in customer terms you can increase the base value of the Contract and extend it well beyond the initial engagement. How to gather the information you need (the value interview) and how to present it (the value- based proposal) is coming up. Stay tuned to multiply your revenues.
---
And so it goes.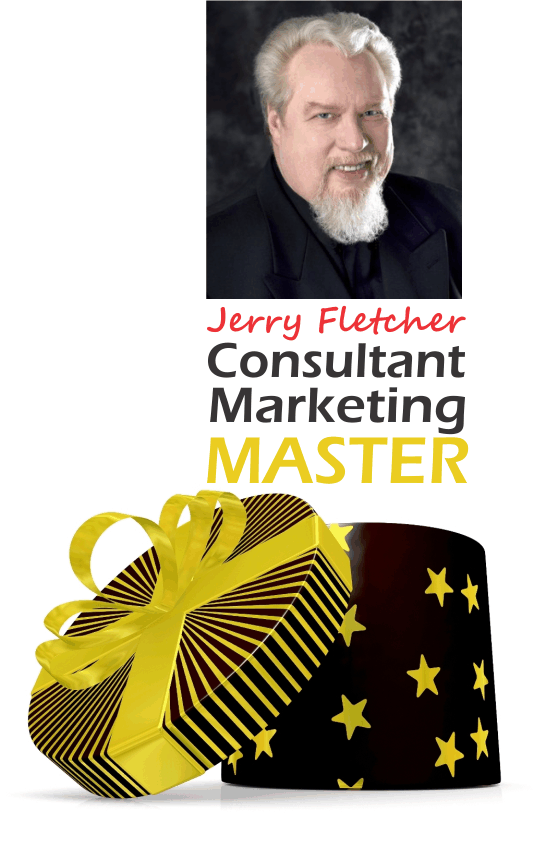 Jerry Fletcher is a sought-after International Speaker, a beBee ambassador, founder and CEO of Z-axis Marketing, Inc.
His consulting practice, founded in 1990, is known for on and off-line Trust-based Consultant Marketing and Brand development advice that builds businesses, careers and lives of joy.
Consulting: www.JerryFletcher.com
Speaking: www.NetworkingNinja.com